Best Places In Mumbai – Part 1
Best Places In Mumbai: Mumbai, also known as the City of Dreams, Home of Bollywood, City that never sleeps. This city not only fulfills the dreams of many but also has to offer many amazing places to visit. Mumbai is not only the heart of Maharashtra but also a true working force for India, as it is also the financial capital.
Today we would be sharing our favorite places to visit in all of Mumbai, which will cover Mumbai & Mumbai Suburban. The places are not only favorite to us but are also a gem of a place which no one would like to miss.
Visiting a sacred place at starting will always be an amazing option. So our first two places will be places which are not only visited by many but are also a very important part of Mumbai's Image.
1) Siddhivinayak Temple
In Hindu mythology, a start with the name of Lord Ganesha is always the best. The Temple is situated near the sea-line of Mumbai in Prabhadevi. The temple is one of the temples in ashtavinayak. The place is very sacred to not only Mumbaikars but also to all Hindus. The place gives a very peaceful atmosphere where devotees can sit and pray to the almighty.
2) Haji Ali Dargah
The unity and equality in the nature of Indians can be seen when you visit this place. Dargah which is often understood as a place of worship for Muslims is differently taken in Mumbai. People from all faiths come here to offer their prayers and request to the almighty to forgive their sin. The place not only offers a place of worship but is also a beautiful sight to visit.
Must Read: Who is Bhushan Bhatt Of Scam 1992? Mystery Revealed
3) Marine Drive
Marine Drive may not have much to offer other than a sea view and a busy Chowpatty nearby, but one can say this area is the face of Mumbai. Also Known as Queens Necklace, this place is the best sealine anywhere in Mumbai. People come here to just sit on the edge and enjoy the beautiful scenery and the utmost peace. If you are in to feel the silence even near a busy street of a city, you are welcome!
4) Gateway of India
This place has a history behind it, surely you are not here to know about that ;). The place can be termed as an Iconic part of Mumbai, as it has the great monument and Taj Hotel at the same place. The best time you can experience this place is early morning and before sunset. The cool breeze and an amazing view of the sea will surely stun you. Ferries are also available to provide a better view of the sea.
Must Read: Is Pranav Sheth and Ketan Parekh the Same? Scam 1992
5) Chhatrapati Shivaji Terminus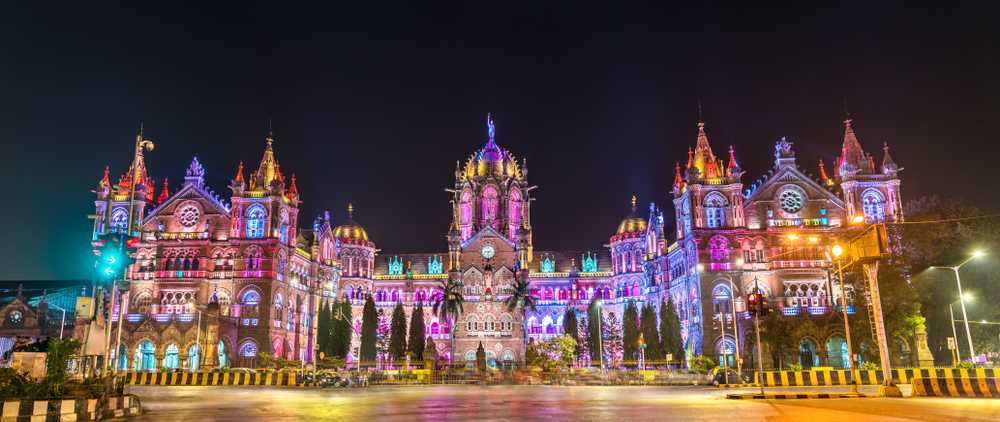 Chhatrapati Shivaji Terminus is a beautiful piece of architecture, it is also a UNESCO World Heritage Site. The place is known for its view and people visit here to take photos and experience the art. It is Central Railways headquarters and a railway station. Nothing much to do, just see it, click and that's it.
This is part 1 of Best Places In Mumbai. Today we covered five places by which anyone can remember not only the scene but also Mumbai. These places over the years have been a part of Mumbai's Soul.
We would like to hear how interest you are to visit here and if already visited, Do share your experience.
Read Daily Blogs at Daily Blog Day
Follow us on – Twitter