Can India replace China
Covid-19 has infected millions of people worldwide and killed lakh's of them infected due to which China is facing an unprecedented global backlash that could destabilize its image as a choice of the factory over the world.
India Knows it has a very huge opportunity when many companies are either thinking of getting out of china or are forced by there country of origin to change there operational location for many reasons. India can be an good alternative for such companies to operate in India where democracy ,cheap labor and a huge market is available for them to grow.
The harm to china's image due to its cover-up on covid-19 pandemic initially has been blessing in disguise for india. Indian Transport minister Nitin Gadkari said in a recent interview " Uttar Pradesh is already forming an economic task force to attract firms keen to ditch China".
India has been reaching to thousands of international comapnies to attract them to make there companies operation in india which will not only boost the economy of india, but will also provide jobs to many. India has been acquiring huge land portions in the outskirts of the country to provide such firms to establish there factories smoothly.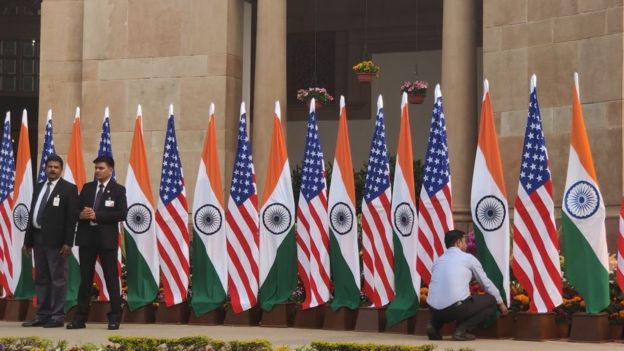 US-India Business Council (USIBC), a very powerful group that works to enhance investment flows between India and the US, also said that India has drastically stepped up to attract other companies to Make in India.
The question Can India replace China is Surely a point which only time can Answer
Also Read : Mumbai Receives Red Alert from IMD: Heavy Showers Predicted
Follow us on twitter